j'ai reçu ça par mail,
WB GAMES INVITES YOU TO JOIN
THE MORTAL KOMBAT XL ENHANCED ONLINE PC BETA
One of the best fighting games of all time went even bigger with XL- and now we invite you to join our Beta on Steam!
We've been taking feedback from the MKX community, and appreciate your patience as we test the enhanced online multiplayer and XL content that PC players like yourself have been waiting for.
For the next 4 days only, play 1v1 for free and experience the improved online gameplay, newest Kombatants, skins, and much more.
Get it on Steam now! Beta ends August 29th at 10am PDT.
Then, stay tuned for an invitation next week to our Beta survey. The team will be paying close attention to your feedback, so please be as candid and as detailed as you can be!
In the meantime, good luck against your opponents and enjoy the Beta!
The Mortal Kombat XL Team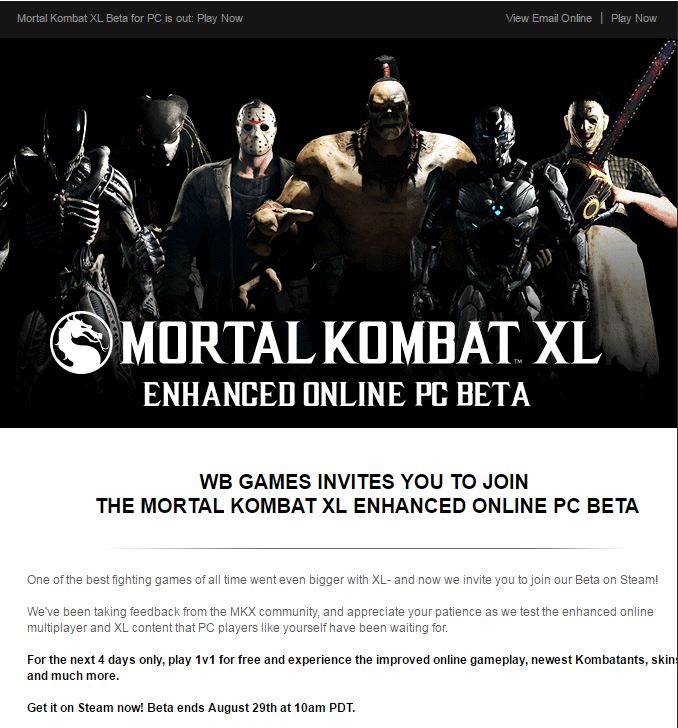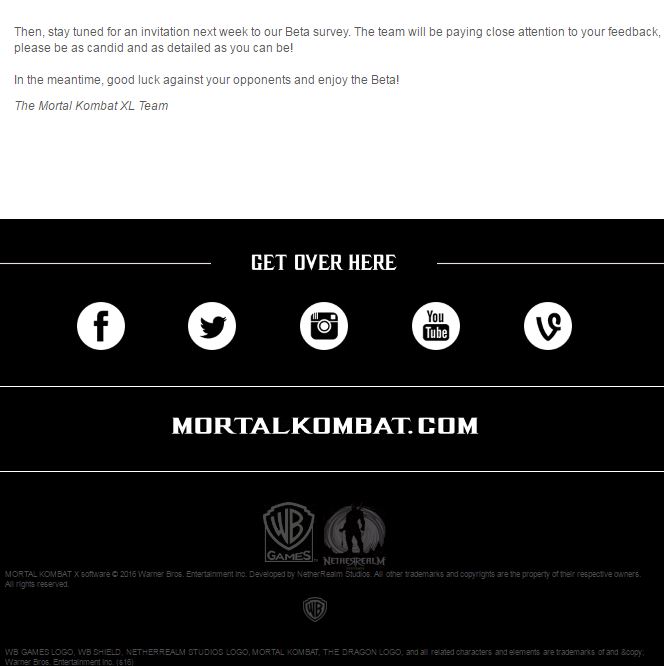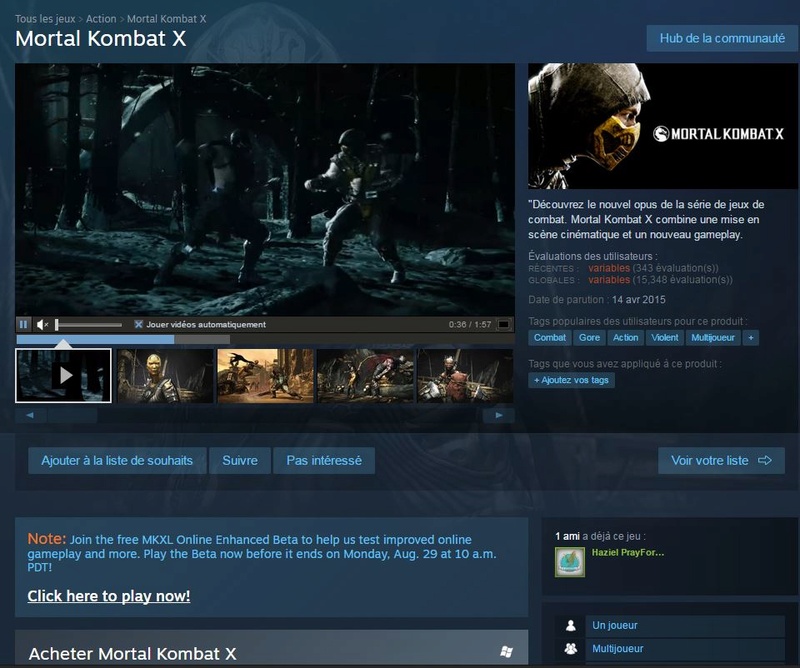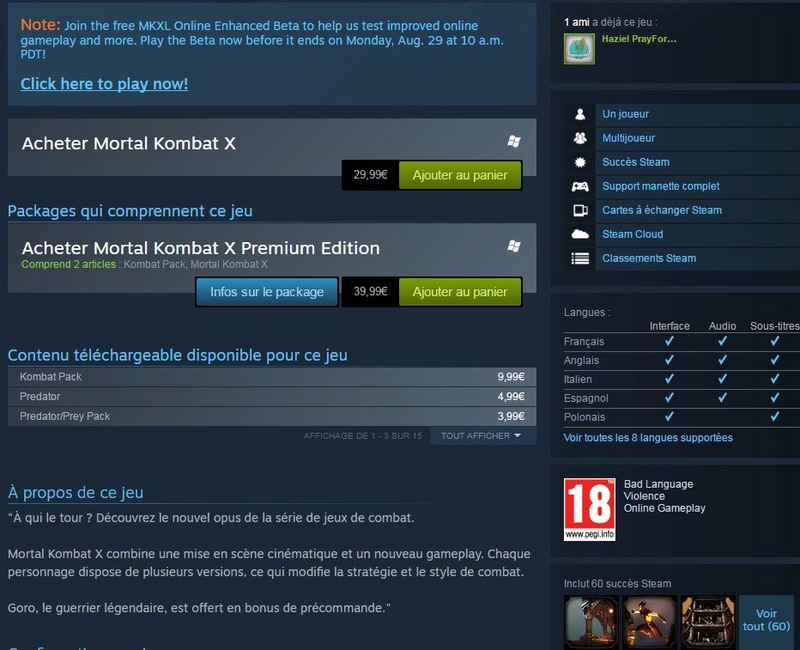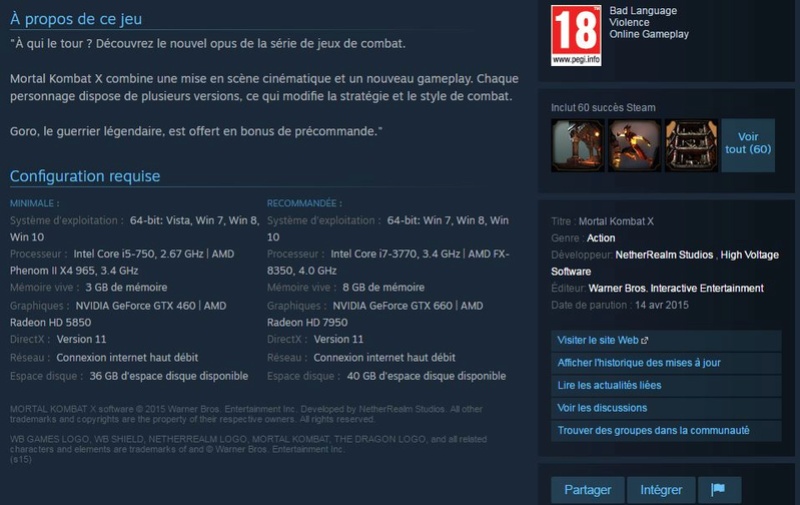 j'ai essayé d'y jouer, j'ai du baissé la config au minimum pour avoir du 60 FPS.
ensuite faut trouver un joueur.
j'ai fait 2 match, et 2 défaites, c'est pas mon fort les jeu de baston, de ce genre.

Permission de ce forum:
Vous
ne pouvez pas
répondre aux sujets dans ce forum